Box Cushions - Zoom workshop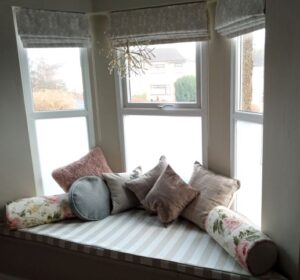 Learn how to make a gorgeous box  cushion to brighten up your home, great for window seats, armchairs or a fitted seat pad for your garden furniture! I would suggest starting with a simple box cushion to begin with.  If you have a project in mind please bring the measurements &  I can estimate how much fabric you need. You will be sent a link to the session prior to the workshop.
You will learn:
how to make a pattern for a cover to fit your cushion/pad
make & add piping
to sew accurately for a snug fit
insert a zip
Additional costs: You will need a box cushion (foam or filled), a suitable zip (slightly shorter than one side), piping & fabric. IF you email me prior to the workshop I can advise on quantities.
Suitable for: Someone who can use  sewing machine.
Tutor: Emma
To join the waiting list please email info@bristolsewingschool.co.uk