Children's Cushion Competition - dates extended!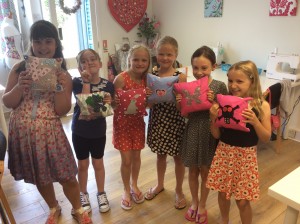 Throughout June/July we are running a cushion competition for children of any age up to 13 years old. Children can express their creativity by designing and making a hand or machine stitched cushion of any size (this must be made by a child!) Entries cost £1 each. Please register via this page and email a photo of your finished cushions by 31st July 2020. Winners will be notified at the beginning of August. Photos will be displayed via the website so if you do not wish to be in the photograph please just take a picture of the cushion only.
Prizes are listed below:
First Prize: Sewland Children's Overlock Machine (ideal as has no blade)
Second Prize: Sewing bag with a range of goodies!
Third Prize: Cuddly, soft bunny.
To join the waiting list please email info@bristolsewingschool.co.uk